In and around Montélimar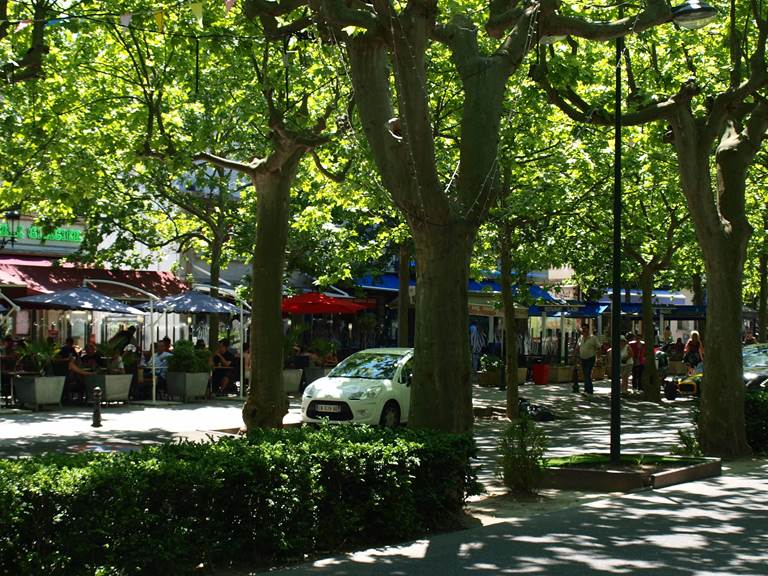 In the day time
Discover the lavender fields (June/July) and the sunflowers (July/August) around Montélimar as well as the numerous Villages Provençales with their local markets
Go visit la Maison des Truffes in Saint-Paul-3-Chateaux, and taste fresh truffles (from November till Mid March)


Play golf on the nearby courses of Valdaine and Clansayes


Go hiking or cycling around Montélimar and in the Ardèche, that is just 3km away. Go visit the Gorges de l'Ardeche and the Pont de l'Ardeche


Visit the Museum for Military Aircrafts on Montélimar airport, the best museum of this kind in Europe.


Go shopping in the old town of Montélimar and visit one of its markets there.


Have a relaxed lunch on Montélimar's boulevard. See and be seen...


Visit one of the local Nougat factories/museums and taste Montélimar's finest.
Visit the old castle of the Adhemar's that still dominates the city.
Enjoy the flee markets on Saturdays and Sundays. Visit the museum of minitiatures or one of the expositions in the museum for contemporary art.


Go karting on a 2km circuit, or hanggliding on one of the 4 sites around Montélimar.


Make a discovery tour of the wine cellars in the Rhone vally. Chateau-neuf-du-Pape is just half an hour away from here.


Do some sightseeing around Montélimar, for example the Chateaus of Suze-la-Rousse and Grignan.

In the evening

Have dinner in one of the 45+ restaurants nearby, if wheather permits outside, on a terrace.

Enjoy an icecream and take a walk along Montélimars Boulevard and Public parc.


Visit one the festivities in the town centre, organised all year round around various themes. (music, arts, lavender etc.)